Noah's Ark Zoo hosted the Bristol, Bath and Somerset Tourism Awards summer celebration following the online awards ceremony held in February. The zoo was presented with their Gold Award for Large Visitor Attraction and the Winner of Winners Award.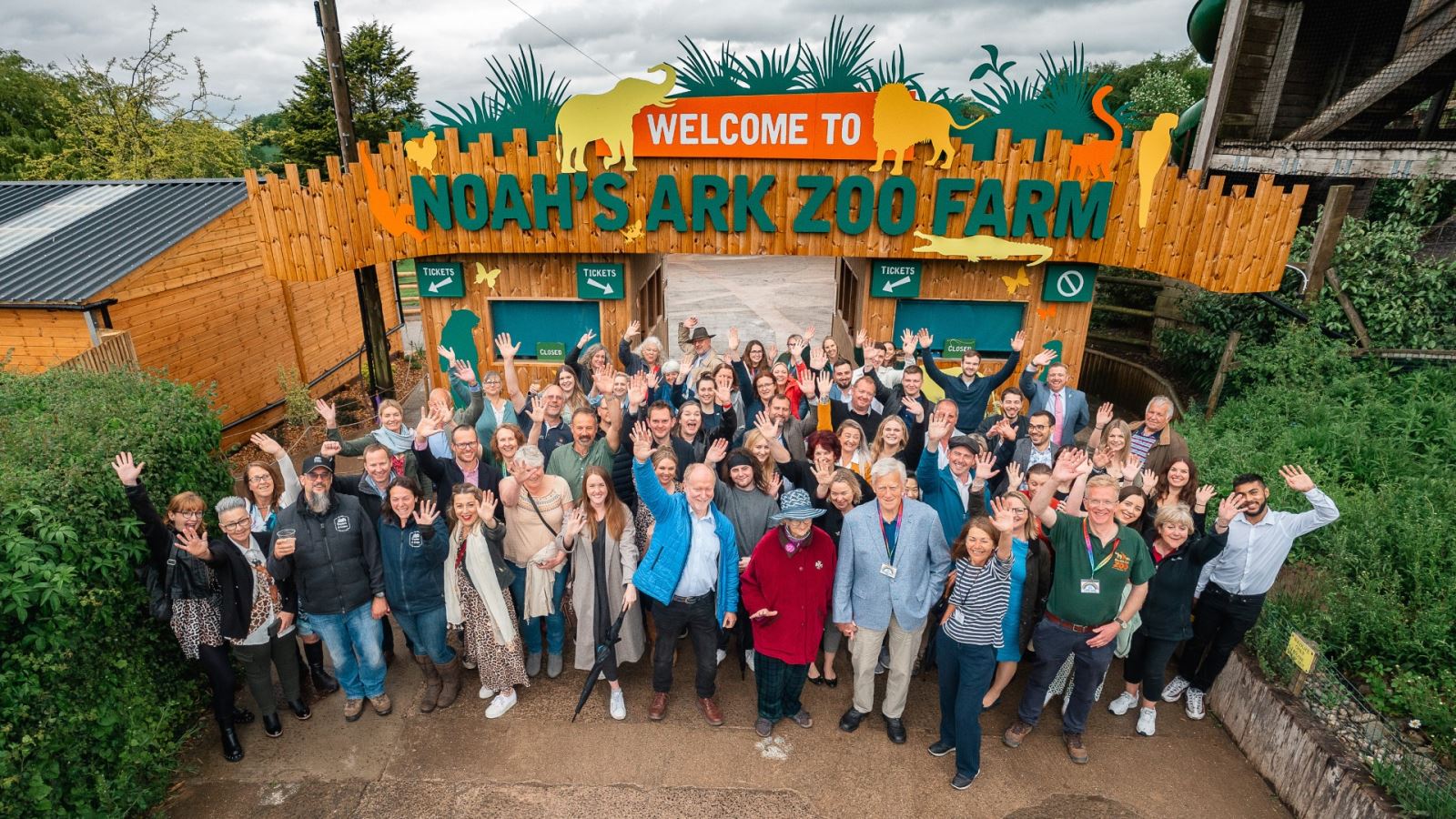 The evening gave an opportunity for nearly 100 individuals from 46 tourism businesses to explore the zoo, collect their handmade Shakespeare glass trophies and meet and network with representatives from the best in local tourism.
In an informal gathering, the winners and sponsors were treated to a delicious menu of local produce with refreshments provided by local businesses Bradleys, Thatchers, Aldwick Estate Vineyard and Granny Gothards Ice cream.
Nell Barrington, Awards Director said "It was brilliant to be able to meet the winners face to face and get real feedback about what the awards mean to them. I heard that they really appreciate the constructive feedback given, for free, by our independent judges that helps them to improve and develop. And that winning also helps attract more visitors, as well as offering a chance to recognise their achievements and staff in an industry that has so many challenges and works so hard to ensure everyone who comes to the county have memorable experiences".
Age UK Somerset, sponsors of the Age-Friendly Tourism Business Award, held a raffle with donated prizes from many of the winners and sponsors from local businesses and raised £440 for Age UK.
The event coincides with Noah's Ark announcing passing the milestone of three million visitors to the zoo since it became a Farm Centre in 1999. The three millionth visitor was presented with a special Elephant Adoption package which included tickets to return to the zoo.
"We are delighted to welcome our three millionth visitor to the zoo. The zoo has grown so much over the past 23 years. The last few years have been challenging, as they have for most businesses, but we are looking forwards to welcoming our fourth millionth visitor."
Originally a dairy farm, founders Anthony and Christina Bush opened the first Farm Centre when the land was purchased from Lord Wraxall. The Farm centre expanded year on year quickly becoming a favourite day out for visitors. It has since grown to become an award-winning zoo and is really one of the most popular visitor attractions in Somerset.
Related
0 Comments