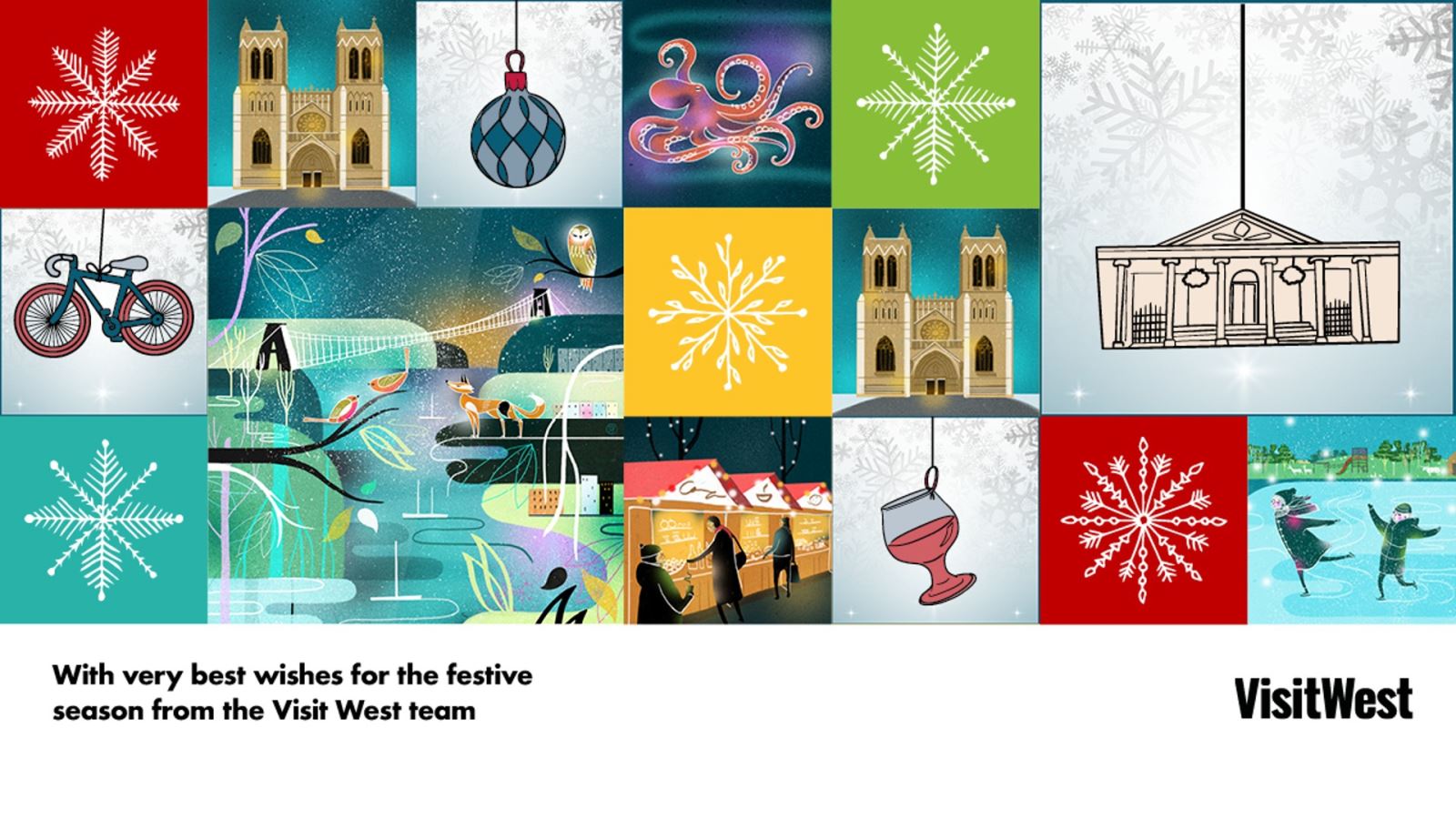 We all started the year in lockdown and now, almost 12 months later, with so many businesses in the visitor economy facing such a challenging trading situation, the industry is facing a very difficult year end.
While the last two calendar years have presented us with challenges we never expected to face, we have continued to lobby for the industry at the highest level, we've shared information from our industry partners with you – even if those emails and updates were coming thick and fast at times – and tried to ensure that when we had opportunities for the destinations and region, we grabbed them with both hands.
It is easy to forget just how much was achieved in a relatively short space of time this year, not least launching Visit West to our business community, together with a new regional membership programme and a new way of working.  This began with the launch of Meet Bristol and Bath – a new convention bureau for the region – in February, well received by both the industry and media.
There have been some changes in personnel, not least John Hirst leaving in March, but also Marketing Executive, Rosie Hurley, who returned to university. Our Head of Business Events, Amy Phillips, took up a new role with ICC Wales and Membership and Commercial Manager, Faye Batchelor, left us to follow her dream of travelling the world. We have been thrilled to welcome new team members with Laura Dean joining as Marketing Executive in the summer, Helen Applin as Head of Business Events at the start of this December and Dan Mills as Head of Industry Engagement and Commercial just this week. We have also been lucky to have Anna-Louise working as part of the Meet Bristol and Bath team as a maternity cover post for Amelia. All have made, and will continue to make, positive contributions working with their new colleagues who have worked so hard this year. 
We were fortunate to win a bid for funding to support VisitEngland's 'Escape the Everyday' campaigns in both Bristol and Bath with comprehensive digital campaigns delivered in the early summer. This celebrated the reopening of the industry and smashed through targets, thanks to great partnership work with Digital Visitor. Christmas campaigns have been delivered collaboratively together with local partners.
Our digital footprint has changed quite dramatically this year, with the launch of four new websites – Visit Bath, Meet Bristol and Bath, Visit West corporate, and Bath and Bristol Travel Trade. There have been more than 100 newsletters shared with local industry, trade partners and consumers as well as growth in our social media following to more than 370,000. VisitBristol.co.uk also had its best-ever month in November with almost half a million sessions in just 30 days. 
The media team have been working to maintain as much coverage as possible and we managed more press trips than we could have hoped for. The opportunities to connect with journalists and influencers has led to some great coverage for members and destinations, both in the UK and internationally, in print and digitally.
We managed three in-person trade events this autumn – UKInbound Convention, World Travel Market and IBTM – as well as many virtual events through the year which saw early starts and late finishes to fit in with local time zones.  We are sad that ITB in Berlin has been cancelled already for 2022 but look forward to virtual Meet GB and Explore GB with our VisitBritain colleagues. We'll also be at Excursions in partnership with the Great West Way on the rearranged dates.
We have a programme of activity ready for 2022 looking at skills and employment and will be announcing more in the new year along with our first Visit West Tourism Conference in February, kindly supported by Bristol Airport.
While we try and understand the impact with your individual businesses, we know it has been devastating for so many and leaves people unsure as to the months ahead. I can assure you that we continue to lobby for the industry and will be maintaining close contact with the latest guidance and information about what support is available to you and how you can access it.
This may not come as quickly as we would like it to, but our colleagues at the Tourism Alliance, UKInbound, VisitBritain, regional and local government are in regular contact with updates and, other than Christmas Day and Boxing Day, we will ensure all communications are covered. We have plans in place to share any updates as soon as we get them. These will be sent to members by email, and we will update our websites as quickly as we can.
While this is undoubtedly going to be a very difficult Christmas for many, on behalf of the team I wish you a safe and peaceful festive season.
Thank you for your support,
Kathryn Davis
Related
0 Comments