Though it's been years since Bristol saw a white Christmas, Brunel's SS Great Britain is promising falling snow whatever the weather.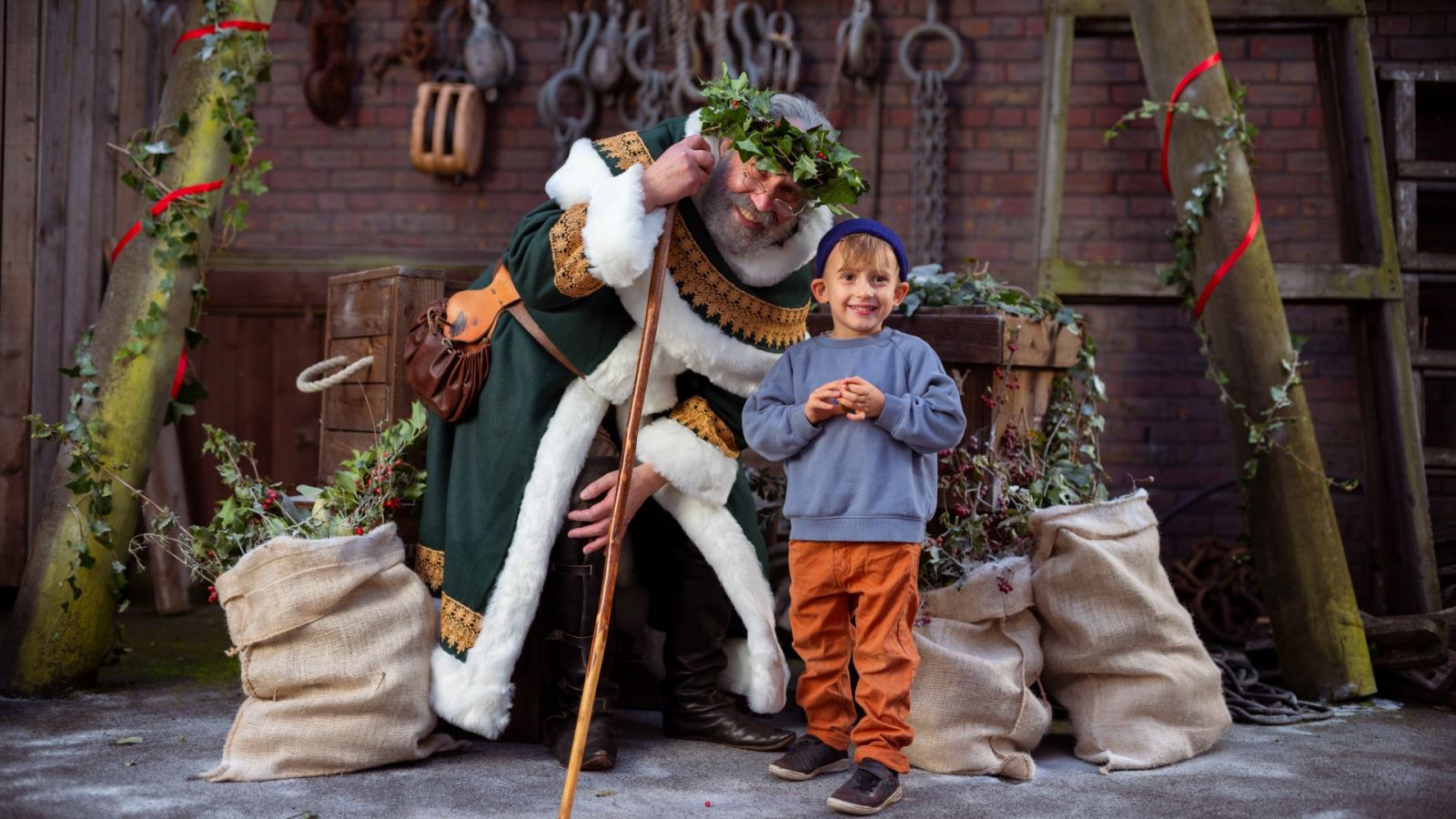 Stroll across the snowy dockyard, and explore the ship brought to life with seasonal sights, sounds and smells. We are also welcoming Old Father Christmas on board, who will be festively adorned in his traditional green robes!
If this isn't enough to make you feel like you have stumbled onto the set of A Christmas Carol, you will also get to meet a cast of 19th century characters! Interact with members of The Ragged Victorians living history group, Mr Brunel and, of course, Old Father Christmas, who will be bringing an 1800s Christmas to life.
Get back to the simple joys of Christmas and step into a Victorian scene which captures the human spirit of the holidays.
The festive celebrations will take place across three weekends: 4-5, 11-12, 18-19 December.
Brunel's historic ship was launched in 1843, the same year A Christmas Carol was published, and so festivities for Victorians would have looked much like the sights described in Dickens' classic novel.
When the SS Great Britain was at sea during the 1850s and 1860s, Christmas Trees were becoming popular, and Father Christmas was transforming from a figure associated with adult feasting, drinking and merriment, into a beloved giver of gifts dedicated to children.
The historic dockyard will be dressed with holly, ivy and mistletoe. There'll even be falling snow for the festive season.
There are plenty of surprises on board, too. As you wander, take in the smells of marzipan and Christmas pudding and admire the traditional handmade decorations which adorn the saloons and cabins.
An immersive soundscape will ring out throughout the ship, creating the atmosphere of a bustling voyage at Christmas time and featuring the voices of passengers from different countries.
Traditional hand-made Victorian decorations will also deck the halls and cabins, depicting how the different classes would have been decorated at the time. Discover the festive smells wafting throughout the ship, as if an authentic Christmas banquet has just been served.
Enjoy a cup of mulled wine in the dockyard, served by a Victorian vendor!
Related
0 Comments