Upfest is back! Promising to be bigger and better than ever as organisers announce the return of Europe's largest street art festival on the 28 & 29 May 2022.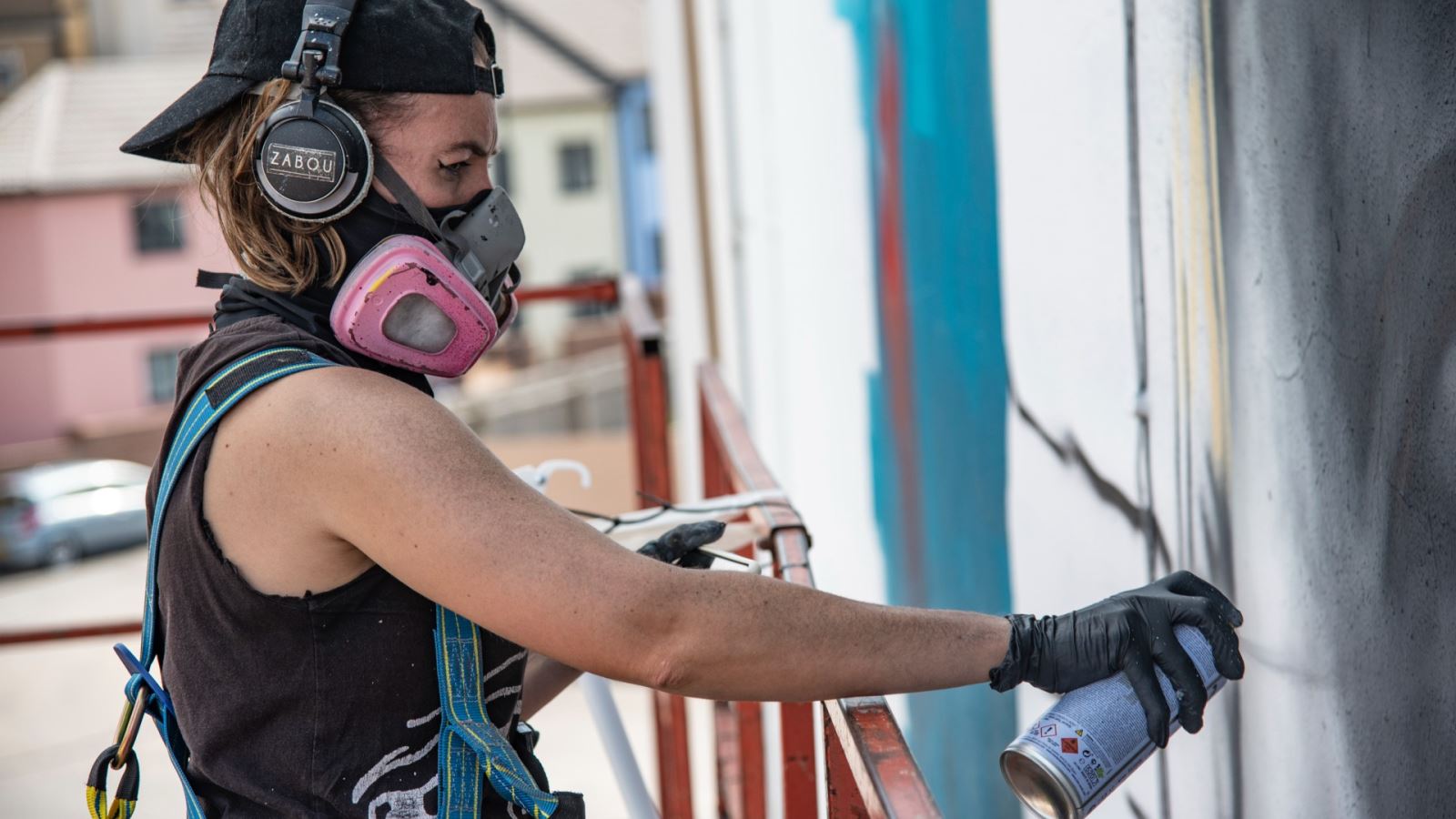 Image: Artist Credit Zabou. Photo Credit StreetArtAtlas.
Upfest is renowned for bringing together street art's freshest talents and this summer festival fans can expect to see incredible murals emerging in the streets of Bedminster starting from 5th of May. Following three weeks of street painting, the festival weekend will see hundreds of artists painting live with festival hubs at Tobacco Factory and Ashton Gate Stadium. For the first year the festival will take over Greville Smyth Park as its main venue with music and live painting across the weekend.
Upfest co-founder, Steve Hayles, said: "It feels great to be bringing the festival back in all its glory, especially for its 15th year anniversary. 2022 will see a new format to the festival with three weeks of street painting then a weekend with a true festival feel at Greville Smyth Park, we can't wait to bring the fans of the festival together again for an incredible weekend of live painting. We will be continuing our long-standing support of NACOA (National Association of Children of Alcoholics), who'll be back at the festival making sure the kids have a fantastically crafty time."
In 2020 the festival was brought to us on our computer screens with Virtually Upfest; a digital version of the festival which allowed Upfest's fans to experience over 30 new pieces of artwork in a completely different way than before. The 2021 #75walls saw 75 artist's complete 75 new murals across Bedminster, including Insane51's remarkable 3D mural on the festival's landmark location, The Tobacco Factory.
Artist applications will open later in January and more announcements will follow including the announcement of this year's Festival Artist followed by the full line up of artists.
Helping make the festival possible are POSCA Paint Pens and Kobra Spray Paint, providing artists with materials to create masterpieces.
The festival is subject to licensing and site permissions approval.
To keep up to date with all information and announcements on festival plans, you can follow Upfest on Facebook, Twitter and Instagram.
Related
0 Comments