What is Jobs Connect?
Jobs Connect is a new recruitment and skills platform that is free to use for businesses in the West of England region.
Find more information on Jobs Connect here.
It was launched by the West of England Combined Authority (WECA) in March 2022 and enables businesses to list their current vacancies for free, connect with potential candidates through online profiles and have the option to test candidates' skills through a variety of online games.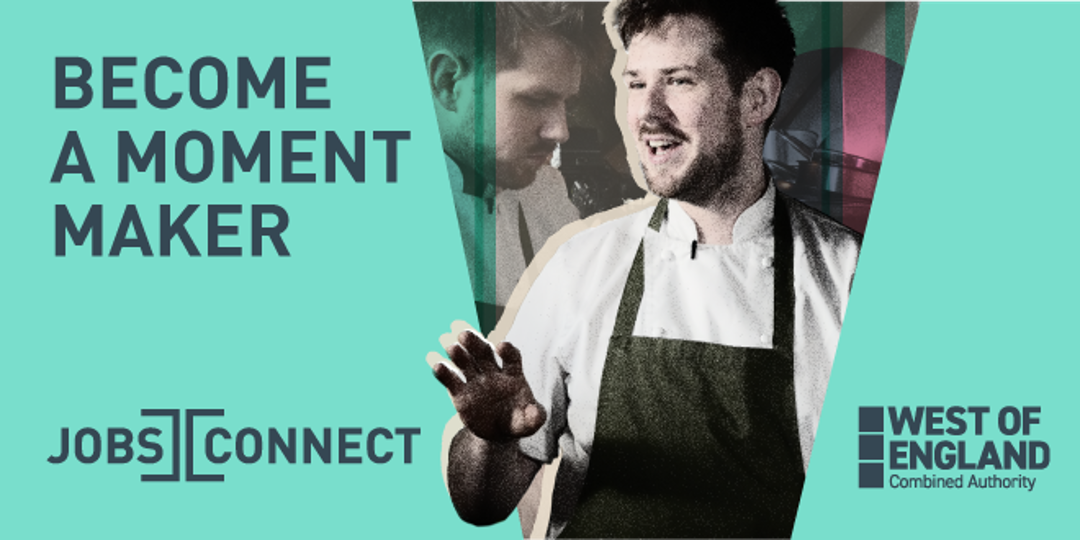 Why do we need it?
We know vacancies within the hospitality industry are at an all-time high since the pandemic and Brexit (latest ONS figures show an incredible 675% rise in hospitality vacancies on last year). By using Jobs Connect, a business can showcase their roles to a pool of interested candidates who are already looking for jobs in the vibrant hospitality industry.
Who is it for?
Jobs Connect is for any business that employs fewer than 100 employees and is based within Bristol, Bath and North East Somerset, North Somerset or South Gloucestershire.
Three reasons you should use Jobs Connect
1. Offers you extra exposure for your vacancy.
2. Enables you to connect with individuals that are already interested in working in the hospitality industry.
3. It's free and very easy to sign up.
Metro Mayor Dan Norris explains why he thinks Jobs Connect will have a positive impact:
"By launching Jobs Connect, I hope to make it easier for people to access the varied roles that this industry offers. We have some amazing tourist attractions and brilliant places to eat out in the West of England. By developing Jobs Connect, we are matching up more people with the many restaurants, pubs, hotels, bed and breakfasts, campsites and attractions across the West of England, ensuring we thrive in the future".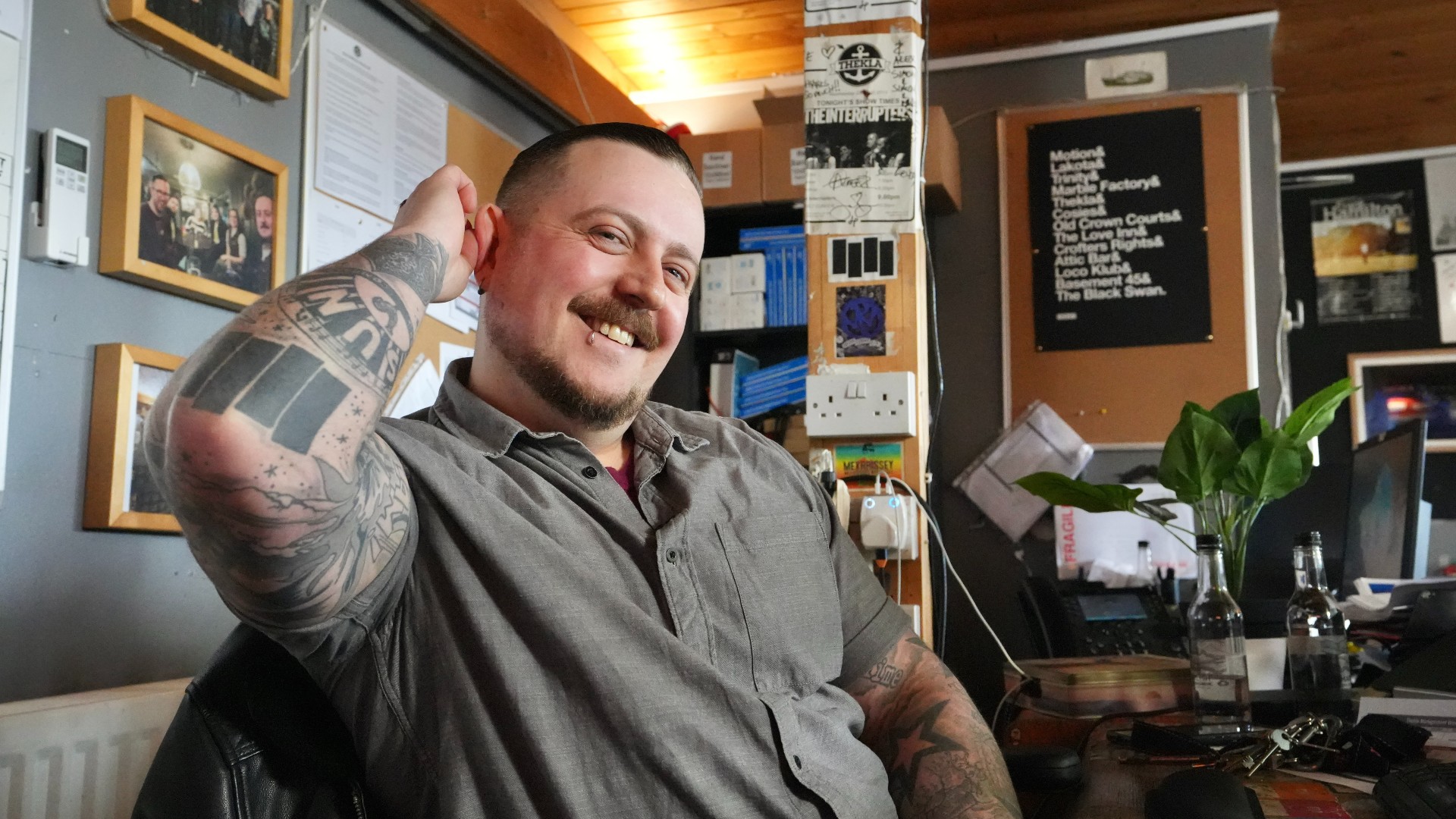 Image: Alex Black, Manager of Thekla Bristol. Credit: Plaster PR
How do I get involved or ask questions?
If you are interested in setting up an account for Jobs Connect, please complete this enquiry form.
Alternatively, if you would like to chat to someone about the system or have any questions please email Faye who will be delighted to hear from you.
Need support?
Finally, if you're looking to take on an apprentice, want to fill a particular skill shortage in your workplace or have any other questions regarding recruitment, please do get in touch with us.
We understand it's sometimes difficult to know what support and advice is available for your business, particularly when you are incredibly busy and potentially short-staffed. So let us help. Get in touch for a quick chat and we may just have the perfect solution for your business.
Job seekers
If you're looking for a role in the fantastic tourism or hospitality industry, you can view a list of the current vacancies now.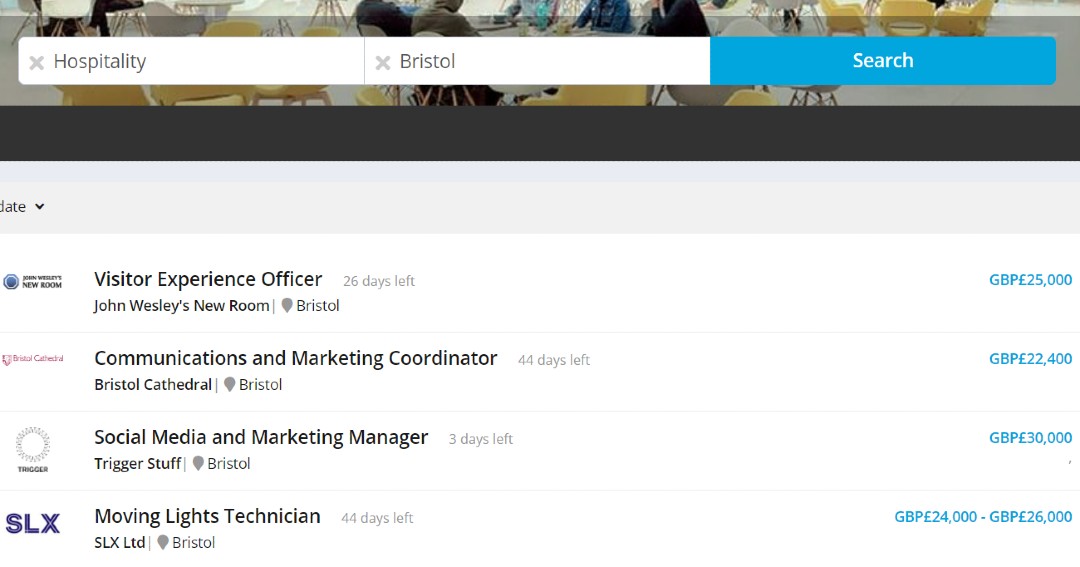 Image: The above example is correct as of 22nd April 2022
Job seekers can also create and upload a digital CV that will be shared with recruiters on Jobs Connect or apply directly for positions on the platform. You can test your skills through a range of online games and the results are added to your profile (FYI there are no good or bad scores).
Related
0 Comments