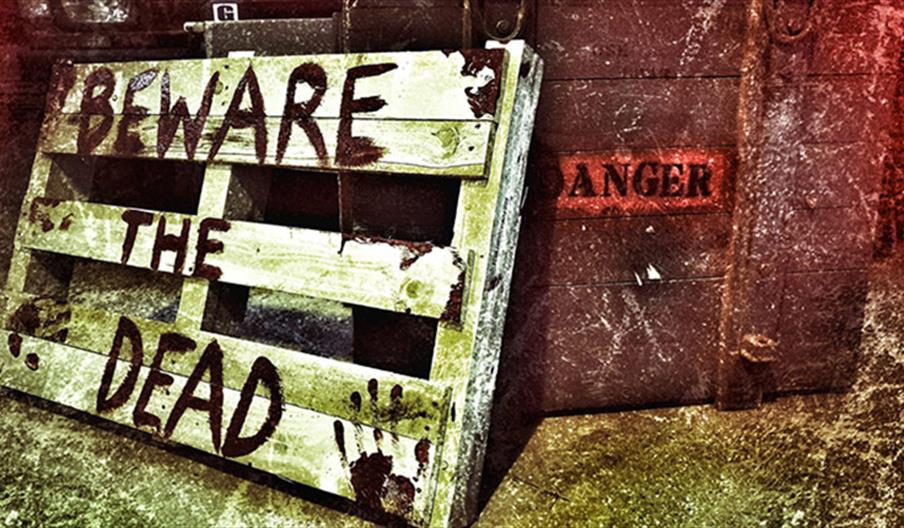 About
Team scares....for teams who dare!

It all started at the research lab....where things went horribly wrong! An aggressive virus has leaked and the lab staff are now hungry for human flesh! The Military have got involved, but already their are casualties! Can you help!!!?

You mission is to complete the following:
- Explore the rooms and scavenge what you can to survive.
- Find the codes to deactivate the bomb.
- Retrieve the vaccination serum.
- Keep away from the Living Dead!
- Survive!

At each check point you will be tasked with various challenges. Problem solving, team work and unity are key in order not to lose a team to the dead! Beware...the zombies are lurking and you are under a time limit before they break through.

This team scare event can be held at various locations around Bristol with varying scare levels to suit your team.

Horrific team building at it's best!

Some testimonials:
"As for the zombie apocalypse – I've never been so terrified in my life which is absolutely ridiculous as it obviously wasn't real but so convincing nevertheless! But we all thought the concept and effort that you put in was amazing and anyone who likes that sort of thing would no doubt really enjoy themselves"

" Really Well done and scary" 10 out 10

"I did enjoy it although it was really scary to begin with , zombies were great"
Time: 16/10/2019-31/10/2019
Map & Directions
Road Directions
Find out about the latest on the roads and get travel directions from
TravelWest.info

Public Transport Directions
For comprehensive information about getting here by public transport, please visit
TravelWest.info